Wedding Photography by Paul Nemeth: Cherish Your Memories Forever
Are you getting married in Warrington? Congratulations! So now you are looking for the best wedding photographer in Warrington, right? Well, you have landed on the right page! Paul Nemeth offers the best professional wedding photography in Warrington. He knows how important your wedding day is for you – the day that you have always dreamed of is finally coming true. Also, he understands how wholeheartedly you want your wedding album to be unique as well as stunning. And that's exactly what Paul offers through this photography. He is passionate about his work, has a keen eye for detail and offers a relaxed approach so that he can get the best shot out of your wedding photography. You get to enjoy your special day and soak in the moment, while Paul captures some of the best pictures of your life that you can cherish forever.
Why hire Paul Nemeth wedding photography service in Warrington?
Top quality wedding photos
Want to have the best wedding album in Warrington? Get in touch with Paul. From him, you can expect nothing but the best. Your wedding photos will be such that you will fall in love with your partner all over again. Just take a look at some of the galleries!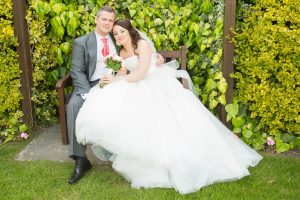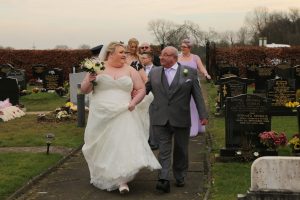 Affordable wedding photography
Are you looking for wedding photography that is budget-friendly? Paul offers unique wedding photography services in Warrington. With the photos that he captures, you can relive the beautiful memories of your wedding. Do you know what the best part is? All his services are offered at an affordable rate.
Get creative with your interest
On your wedding, Paul captures the story of true love that you and your partner have for each other. Wedding photography is a great way to capture unique and creative photos. Let Paul capture the best moments of your big day. After all, these photos are for life.
For wedding photography in Warrington, Paul can be your photography partner. He offers a wide variety of wedding photography packages in a variety of price range. You don't have to worry if you want a budget-friendly photography or a luxury one, as Paul offers both. All you have to do is go through the packages and select the one that meets your requirements.
Let's get connected!
Want to get in touch with Paul? Give a call now!
When choosing a wedding photographer, you naturally want someone who will capture the unique atmosphere of your special day, whether it's at a church, hotel or town hall.
The best wedding photographers capture not only the big moments, like walking up the aisle and taking the vows, but smaller details, like the bouquet and the bride's hair decorations. And they do this non-intrusively, without distracting either you or your guests.
If you live in Newton le Willows and are seeking a quality wedding photographer, contact Paul Nemeth this winter. He works with clients from all over the North West, including Newton-le-Willows, Warrington, Wigan, Runcorn. Having photographed weddings in such venues as The Village Hotel, The Fir Grove Hotel,Peckforton Castle, and other locations throughout Cheshire.
Paul uses the best possible equipment to take all images, and his wedding pictures are touching, intimate and atmospheric. All pictures are sharp, high quality and will look amazing, either in your wedding album or hung on the wall. He'll capture everyone's unique personalities and those special relationships between friends and family.
Whether you want images of the hen do, wedding or after-party, simply contact me  today for a free consultation.
Some Of My Wedding Work